Total:

15 minutes


Diners: 4
When we think of appetizers, the first thing that comes to mind is any type of sausage, snacks, or spreads like hummus and guacamole that have become very popular on our tables in recent years. If we want to be a little more creative, we can launch ourselves with a spicy tuna pate like they do in Hermanos Vinagre, with a tuna and caper pate or with a caramelized onion pate. In any case, it should be something quick to prepare. According to these dips, which are usually bought with more or less success, the so-called "Brocomole" appeared as a sustainable variation of avocado guacamole, replacing this fruit with broccoli, and it is this recipe that inspires today.
This La Peral Broccoli Dip is a healthy alternative to those appetizers that involve opening a package or uncovering a jar. It only takes a few minutes and is perfect for offering something different to our visitors.
Also, if you have kids at home or someone who rejects broccoli, it's a fun way to eat it, especially since while it tastes like broccoli, the moderately strong but creamy point of the cheese makes it somewhat less important. And because we're thinking of everyone, and even though I don't like to put labels, this is a gluten-free and vegetarian vegetable appetizer, but no less full of flavor for it.
Basically it consists of grinding, with a food processor, cooked broccoli, macadamia nuts that, previously soaked, will give them more creaminess, cheese, a small or moderate amount of garlic, cilantro and olive oil. Has been. It is so simple. In place of this type of nuts, you can also use raw cashews (which do not need a previous bath) or change this semi-blue cheese with one of those creamy ones sold in tubs in supermarkets or even whipping cream.
We will steam our broccoli so it doesn't absorb too much water and when crushed it releases a lot of liquid leaving a sauce texture rather than a creamy spread. This way you will notice some of the "grain" of the broccoli florets, but if you want it softer you can roast it until very soft, making sure to drain it very well. In either case we will use the whole broccoli, peeling off the stem a bit and cutting it so that it can be cooked in the same way as the florets which are less tough.
You can accompany it with whatever you like best. A few bread sticks or carrot and celery sticks will do wonders. To keep it better in a container covered with film that rests on the dip so that it does not oxidize.
How to make broccoli, macadamia and blue cheese pate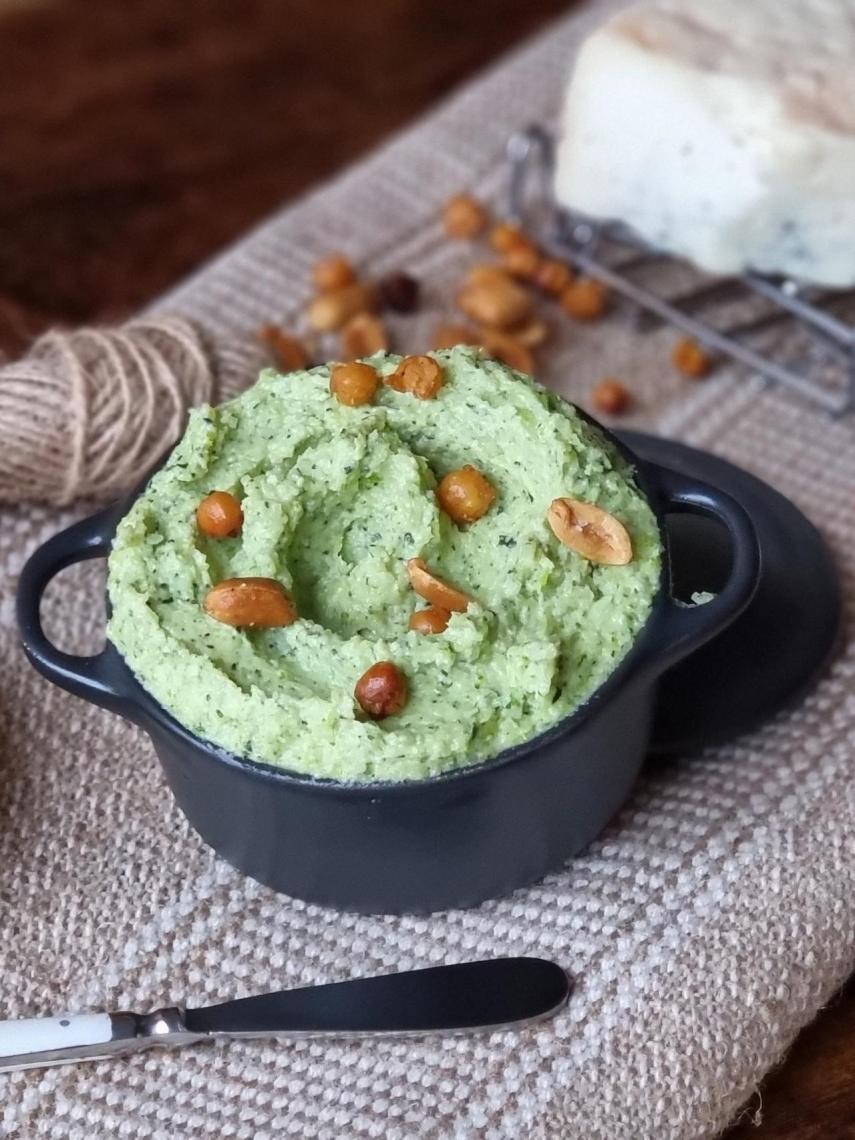 Components

Broccoli, 1/2 unit

Macadamia nuts, 20 pieces

Garlic clove, 1/2 unit

Fresh coriander, chopped, 1 tbsp

La Peral cheese (or a little pale blue), 40 g

olive oil, 2 tbsp

Salt, without

Lemon, a few drops

black pepper, to taste
Step 1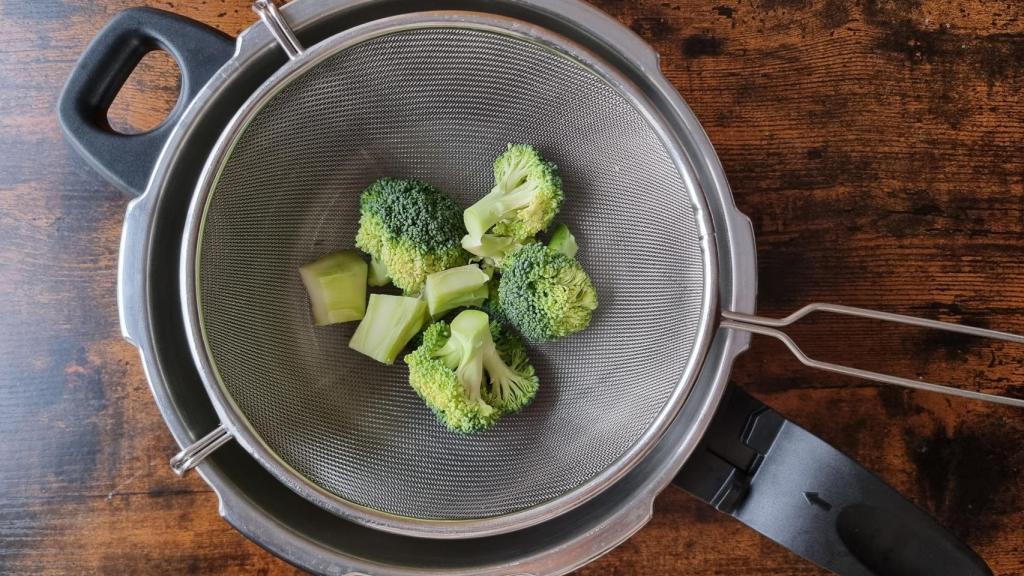 Cut the broccoli florets as well as the stalk, everything is used in this recipe. Spread in a colander or steamer and steam for 5 minutes until it begins to soften. We don't want the broccoli to lose its bright green color because that would also change the flavor.
Step 2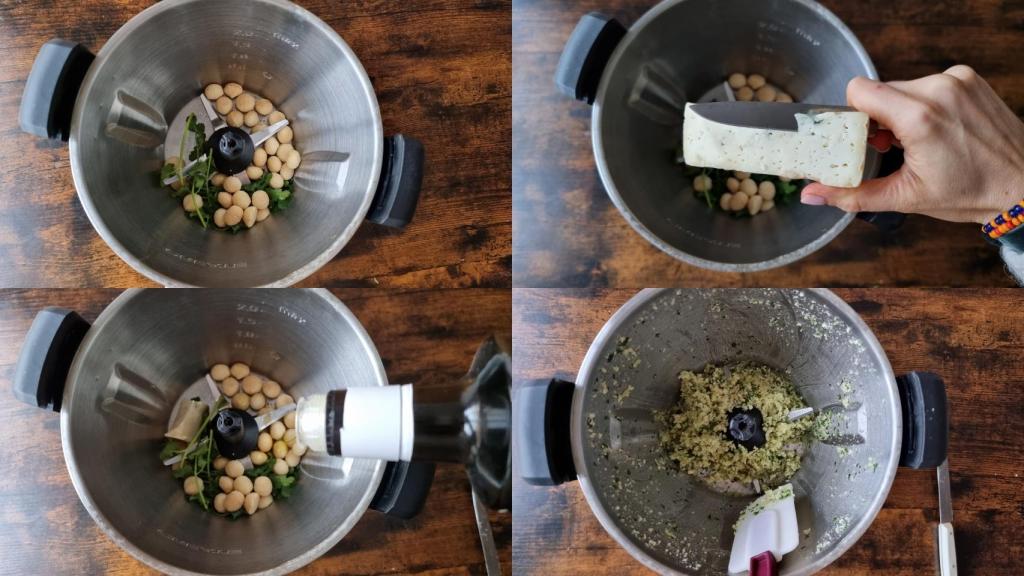 Meanwhile, we can grind the macadamias with the cilantro and cheese. Ideally, let the macadamias soak for 30 minutes to soften and give the dip a silkier texture. After crushing the first time, we will have to bring down again what is left on the edges, with the help of a spatula.
Step 3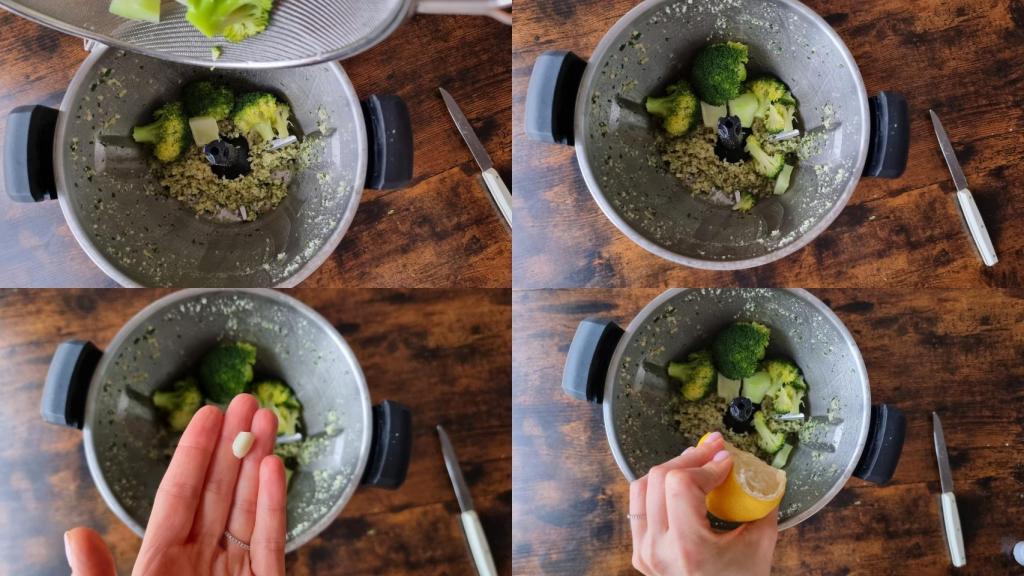 Add the steamed broccoli, garlic and also some lemon juice and mix again very well. The speed should not be too high but very steady.
Step 4
Add the olive oil and also the necessary amount of water to soak the macadamias, until the desired texture is achieved. At the end we add the amount of salt at will and also if we want some black pepper.
Follow the topics that interest you