Total:

40 minutes


Diners: two
Fish burgers are the world's great unknown burger And it is that, traditionally, they have never really been rich enough to enjoy them. The reality is exactly the opposite. Making a good fish burger is easy and results in natural results that taste fishy and have a very juicy texture.
The The best trick is to prepare them at home because then we will know exactly how they are made. Far from the classics, if we want to innovate with our burger, we can always try it. a turkey burger with bacon sauce, with the great Sloppy Joe's (bolognese burger, for those who don't know), with some Russian chicken fillets with tomato sauce in a more classic Spanish version or even another version with fish for a bass and shrimp burger .
For the more transgressive, there will always be the option of making a Cheeseburger Salad which, minus the bread, combines all the ingredients of the classic hamburger, but on a few lettuce leaves. And no, it's not much lighter for that.
For today's hamburger we will only need a little mackerel, a lot healthy and economical, which we should bone and freeze beforehand. This will be the tedious part of the recipe. Then we chop it by hand because in a homemade grinder the stock would be too loose, and there we will add a delicious, almost caramelized onion and pepper saute that will give another dimension to the strength of the blue fish.
It will soften it and everyone will like it. As a "glue" to press just a little breadcrumbs which will also add juiciness and allow us to cook it a little longer for those who want it more done. Although if the mackerel is frozen we can leave the hamburger a little cooked without a problem. On top, a few slices of avocado with lime zest and extra virgin olive oil and to finish, some mustard and honey mayonnaise on a piece of bread. An absolutely winning combination.
Mackerel burger recipe
Components

Mackerel, 2 units

Onion, 1/2 unit

Green pepper, 1/2 unit

breadcrumbs, 4 tsp

Extra virgin olive oil, 2 tbsp

Salt, without

black pepper, q/s

Avocado, 1 unit

lime, zest

Honey mustard mayonnaise, 2 tbsp

Burger bread or any base bread, 2 units
Pre-recipe step
Remove the guts from the mackerel and the heads, wrap them with kitchen paper and then with film and freeze them for 15 days. Thaw for 24 hours in the refrigerator before using.
Step 1
Clean the onion and chop it. Remove the stem and seeds from the pepper and chop it too. Cook both in a large pan with a little olive oil and salt over medium heat, stirring constantly so that it doesn't stick but caramelizes a bit. We want it to take on a golden brown hue. Then turn off the heat and keep until it cools down completely.
Step 2
Remove all the bones from the mackerel and the belly area, we don't want any tough parts left. Remove the outer skin which is chewy, it is like a thin transparent membrane. The colored one is not necessary if we have removed it first. Then mince all the mackerel meat with a knife until it is very fine and well blended.
Step 3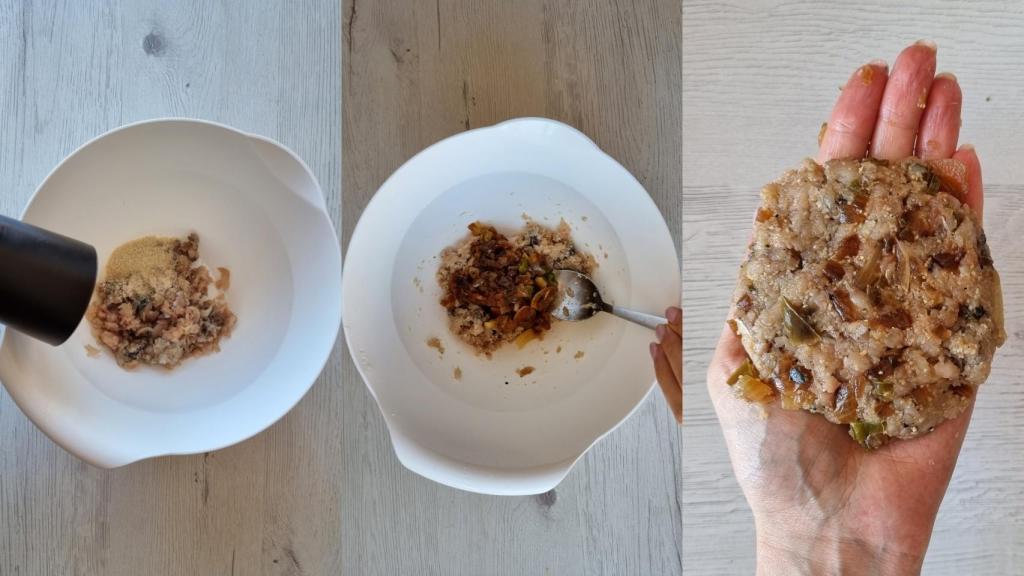 Arrange the mackerel, fried vegetables and breadcrumbs in a bowl. Add salt and black pepper and mix very well. Form the two patties.
Step 4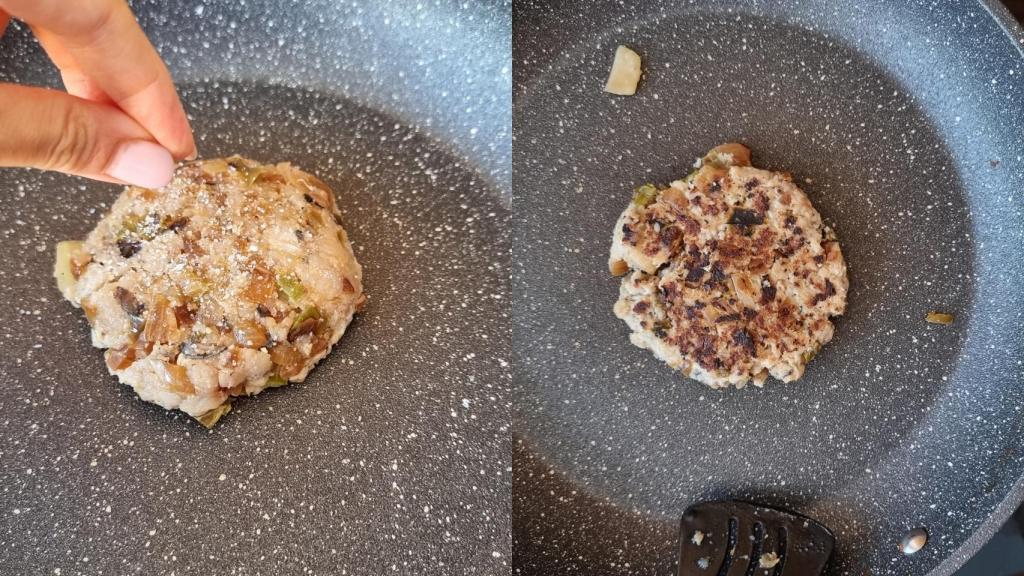 Heat a frying pan over medium heat, oil the burgers and cook them over medium heat for 2-3 minutes on each side. Add some salt on the outside.
step 5
Meanwhile, open the avocado and cut it into slices. Toast the bread.
Step 6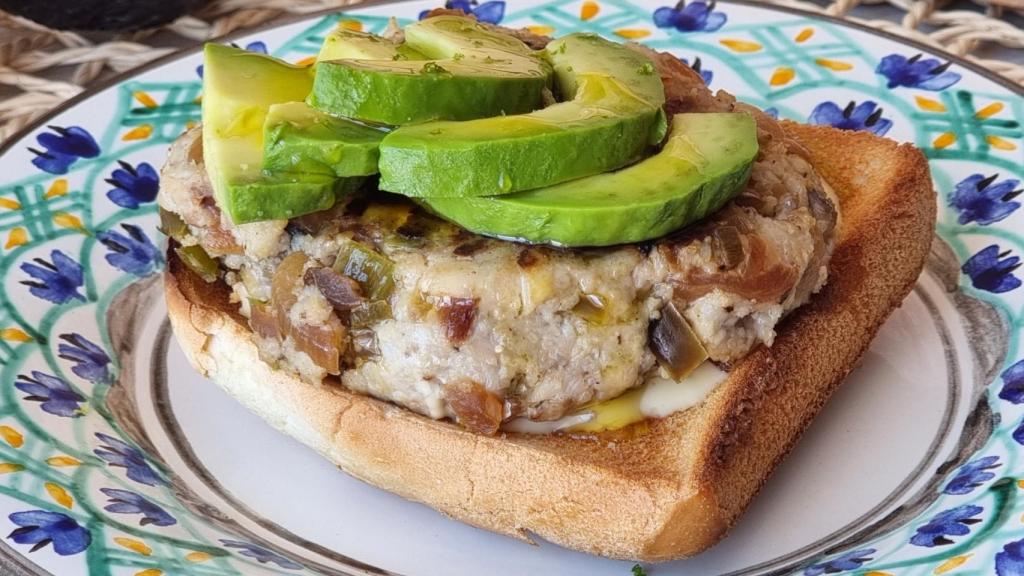 Place a bread base covered in honey and mustard mayonnaise, on top of the mackerel burger and finish with the avocado slices, a little lime zest, a little extra virgin olive oil and a pinch of salt.
Follow the topics that interest you